Arno Stern
In 1933 Arno Stern and his family were forced to run away to Sweden from Nazi Germany. A few years later, when he was 22 years old, he started to work in a war orphanage in France, doing several activities that had different activities related to painting and arts.
At that time, he started to realize and study the importance of playing and, with this, the importance that playing has when someone is painting, and be able to access to our organic memory. Inspired by all of these activities, he created an original and innovative environment, as same as the concept of creative education, the Formulation.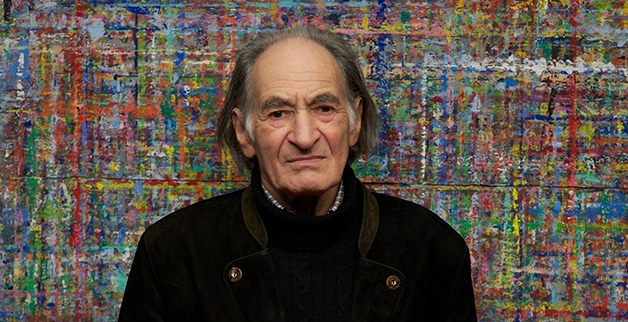 To put in practice the activity of Formulation first we need to have several conditions in mind like: have a safe place outside the rest of the world where they will not be judged, a figure that does not talk about what is being done in the room but to help others as a servant. To be able to have liberty when you are painting, the paper has to be placed in the walls, doing this you have more space to do whatever you want to not matter how big the paint needs to be.
As we just said, it is important to do not be judged. He aims that he could learn more about the strokes that some kids do because when he arrived at the orphanage he arrived there to without prejudice so this end it up as a great experience to learn.
He also had observed that Formulation appears very early in kids and, they represent similar images, figures and draws not matter where they formulate. This question and many other ones have been answered in Arno Stern's book "Del Dibujo Infantil a la Semiología de la Expresión" where he studied and explained some of the previous aspects that we have shown.
Would you like to read it and learn more about Arno Stern?
A.S.de.Coeur. (2000), Arno Stern Official Web Site: Arno Stern, A Brief Biography. París. Retrieved from: https://arnostern.com/en/en_biography.htm
Sanchís, I. (2017), "Preparamos a los niños para el futuro en detrimento de su presente". La vanguardia. Retrieved from: https://www.lavanguardia.com/lacontra/20170202/413918909867/preparamos-a-los-ninos-para-el-futuro-en-detrimento-de-su-presente.html
Stern, A. (2014), Del Dibujo Infantil A La Semiologia De La Expresion, España: Editors Carena.